Web hosting is often an overlooked key component of a successful website.
Choosing the best web hosting for your online business can dramatically improve its search engine rankings, and ultimately, explode sales.
There are many different types of WordPress hosting options available for small business owners, bloggers, and general users.
They are Free, Shared, VPS, Dedicated, and Managed WordPress hosting. In this article, we will help you select the best WordPress hosting for your online business.
We will offer some useful tips on things you need to consider when choosing the best WordPress hosting company because there are many.
In addition, we will also list the best WordPress hosting companies for 2016.
Demand for the Best WordPress Hosting
As WordPress is considered the number one blogging platforms in the world, there is always a high demand for this WordPress hosting type.
Of course, there are many different WordPress hosting providers.
While most of them offer the same basic features, such as 1-click installation and 24/7 expert support, there are many differences among them.
This is why we have made this list of the best WordPress hosting providers – from managed to shared hosting.
So, if you were thinking about setting up your new website or wondering how to transfer your from your previous web hosting provider with a moderate traffic, we think that a 'shared' WordPress hosting package will be 'ideal' for you.
On the other hand, if you were more serious about hosting and looking for that 'extra' special, then we highly recommend that you go for 'managed' WordPress hosting package.
Do not forget to read all the awesome benefits below.
First, we will do a quick review of the best WordPress hosting providers. Then we will tell you how to pick the 'right' hosting provider for your requirements along with more in-depth information about each hosting company.
7 Best WordPress Hosting Companies of 2016:
1) WP Engine
WP Engine is considered the best WordPress hosting provider on the net today. They offer managed WordPress hosting for mission critical websites and blogs throughout the world.
Many people choose their service because of their amazing 24/7 support, enterprise-grade security, and WordPress optimized hosting packages.
WP Engine is built on EverCache. Their architecture offers reliable, fast, and scalable sites.
If your website gets high traffic and other unforeseen conditions, you will love WP Engine.
With direct SFTP, built-in CDN, Git version control, 1-click staging and restore, and enhanced security, you can create robust and reliable websites within minutes.
2) Bluehost
Bluehost is one of the oldest web hosting companies established in 1996.
Today, Bluehost is considered to be one of the foremost WordPress hosting service providers on the Internet.
In fact, official WordPress site recommends using Bluehost's web hosting services.
They offer a free domain and a free website builder tool that comes with beautiful templates. Of course, they also offer certain discount offers for first-time users.
3) InMotion Hosting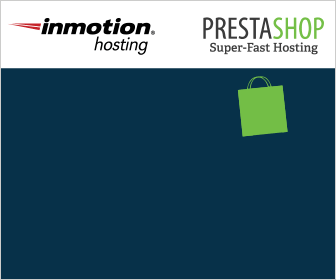 InMotion hosting is the very popular brand for reliable high performing business class hosting packages.
Their servers are always up and running (almost 100%). Their technical support is an equally top notch, making them favorite of many users.
Their customer support staffs are US based, and always there to help you with problems you may have.
InMotion Hosting's WordPress Hosting solution is designed for active bloggers. They offer great scalability to help grow your blog.
4) The Web Hosting Hub
Web Hosting Hub is the leading web hosting provider.
Over 40,000 happy customers trust the company for their secure, reliable, and affordable hosting.
With flexible web hosting plans, easy to use control panels, and free website builder, Web Hosting Hub provides a superior service for small business owners.
Of course, Web Hosting is also designed for WordPress users.
First-time users can also avail their 'special' discounts and offers.
5) HostGator
HostGator claims to host over 8 million websites, making it one of the well-established web hosting providers in the industry today.
It is an excellent choice for non-technical users as it offers 1-click WordPress installation options.
Their 24/7 customer support and 99.99% server up-time guarantee makes it a smart and easy choice.
6) SiteGround
SiteGround is also another best WordPress hosting provider that is recognized well in the WordPress community.
Their web hosting services are very fast, which makes an excellent choice for active bloggers who need to serve thousands of visitors every day.
Their top-notch security and 24/7 customer support are unmatched. Over 450k customer use SiteGround to host their website and blog.
They also offer Joomla Hosting and Cloud Hosting with free installation, automatic upgrades, and templates.
They offer their web hosting services from 3 data centers in USA, Singapore, and Europe for top speed website services.
In addition to all these, they also offer discounts and a free domain name for beginner users or bloggers.
7) 1&1Web Hosting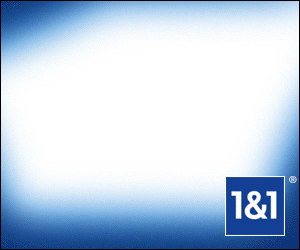 1&1 Web Hosting is another world's leading web hosting providers.
With their 100% uptime guarantee, easy, fastest, and unlimited web hosting, 1and1 ensures that you get a top notch web hosting experience.
Their US based web hosting services offer unlimited space for your website, PHP and MySQl 5 support, free domain, and more than 150 web apps.
Plus, their free website builder runs online – no need to install the software on your computer. With the click of your mouse, choose a selection of layouts and customize your website to your heart's desire.
How to Choose the Best WordPress Hosting – Things to Consider
There is no single WordPress hosting provider that will be suitable for all businesses and individuals.
This is because the choice depends on the needs and wants of the website owner.
But if you were not sure, here are few useful tips to find a good WordPress hosting providers on the Internet:
Tip #1: Excellent Customer Service at Affordable Rate
For those looking for the best WordPress hosting, the most important thing for them is the price.
Just like so many others, you may be tempted to purchase a cheap WordPress hosting. But it would do you and your online business more harm than good.
Instead of using the cheapest Web Hosting service you come across, you should be looking at the features it offers.
Factors such as quality of customer support and server health must be considered.
If you want need a small WordPress site (5-10 web page site), then you should easily find a web hosting service in the price of $3-$20 per month.
Believe me when I say this, it will not be the 'best' or even come close to it as least as customer support is concerned.
For a non-technical people, the quality of customer support should be their decisive factor while choosing the best WordPress hosting.
The better the customer support of a web hosting provider, the more reliable it is.
In another word, you should choose a WordPress hosting provider who offers a great customer support.
If the server is running down, you should be able to contact the customer support at any time.
If the hosting provider offers you multiple ways – email, phone, and live chat – to get in touch with them, then that's a good WordPress hosting provider.
If the company resolves problems in a timely manner, that company probably has a 'good' reputation.
Do Not Have Big Budget? Only Need Developer Features?
If you want your WordPress site run effectively, then it is important that you jot down all the important features first.
Then, you look for web packages that offer these features that fall under your budget.
You can always upgrade web packages in the future as your website grows in popularity.
First, find a web package that offers all the features that you are looking for today and in the near future.
It does not make sense to spend on features that you do not need today or even in future, does it?
WordPress hosting companies such as WP Engine and SiteGround offers cost-effective packages.
They also offer developer features such as staging sites, Git integration, and SSL support.
Need an 'Easy to Use' Solution?
I know that not everyone is a tech savvy.
Most people are just looking to set up their first site. They need something that is completely non-technical and easy to use.
There are many web-hosting packages designed for those who can 'set up' a WordPress site but are not developers.
So, for those people who only need a solution that comes with an easy to use interface and a simple approach to everything – from billing to everything else – SiteGround makes a good choice.
Are You a Geek Looking for an 'Advanced' Hosting Solution?
If you have other plans, need something 'scalable' or need high-tech, then WP Engine hosting solutions would best fit for you.
In this advanced hosting solutions, you will find features such as 'automated' backups, real-time malware monitoring, high availability clusters, and HVVM.
Warning: When you are searching for best WordPress hosting packages, you will often come across the word 'Unlimited' and we suggest you do not fall for it.
You can purchase the 'shared' web hosting plan.
As you start getting more traffic to your site, you can scale things up and choose advanced hosting plans such as the managed dedicated servers, virtual private services, managed WordPress hosting, and managed virtual private servers.
Here are some of the major points that can help you decide which features to look for.
Do you want to host multiple WordPress site?
Does the best WordPress hosting provider offer UNLIMITED domains, space, and bandwidth?
Do they provide a free domain name? Probably ".com" for a year?
Can you spend a little extra on backup services?
Having answers to these questions will definitely allow you to decide on the features that are vital for the operation and performance of your website.
We highly recommend that you go for web host provider that offer fast servers, enough disk space for your needs, and guaranteed up-times.
Other important features you can look at its control panels, security, and email hosting services.
Remember, you will get what you pay for. If going for the cheapest web package sounds good for you, then you should also be prepared to server down-times, poor customer service, and several other critical problems.
Purchasing a Web Host that is 'Right' Fit for Your Needs
If you are running a small blog, you do not necessarily have to buy an 'enterprise-based' web-hosting package.
It all boils down to finding what your needs are, and then going after a best WordPress hosting solution that will fit your purpose.
WordPress Hosting Technical Requirements
To choose the best WordPress host provider, you must also understand what technical requirements are needed to install WordPress.
Many web host providers provide these features already. In case you didn't know, they have:
PHP 5.2.4 or greater
MySQL 5.0 or greater
The Mod_rewriter Apache Module
These technical features are provided by all the best WordPress hosting companies covered in this article.
Different Hosting Packages and Options
If you have decided to host your business site on WordPress, then soon you will realize that there are different types of WordPress hosting packages available on the Internet.
You need to know the difference between these web hosting packages so that you do not end up overpaying or purchasing a hosting service that is not suitable for your personal/business needs.
Type #1: Free WordPress Hosting
Free WordPress Hosting is a good option if you are just starting out as you will be getting what you are paying for.
However, I still would not recommend that you use free hosting. There is too much hassle to go through – poor customer support, slow server load times, limited bandwidth, etc.
Type #2: Shared WordPress Hosting
Shared WordPress hosting is the most popular type of WordPress hosting.
Many major web hosting companies will offer this option for you, including the ones covered here.
Shared web hosting is an excellent way to start a business website because it is cost-efficient (only cost you $3.99 / month or lower). Plus, it is easy to set up and maintain.
Type #3: Dedicated Servers
Most small business owners, as well as bloggers, do not require this. This web hosting type is only for those sites that get high traffic.
This web host type utilizes a 'dedicated' server for your use only – i.e. it is not shared with anyone else.
Because of the dedicated servers, the web page loads faster, offering a wonderful 'user-experience.'
Type #4: Managed WordPress Hosting
Managed WordPress Hosting will offer you 'extra' benefits such as auto-updating WordPress when new updates are available.
Other benefits include regular backups and security of managed WordPress hosting.
Yes, it does come with a cost. WP Engine is $29 per month, while Web Hosting Hub costs only $3.99 per month.
Total Views: (7)